The Road Out of Lockdown Webinar
The hospitality industry recently came together to talk about what lies ahead as we navigate the road out of restrictions and lockdowns in those states affected.
A joint initiative between Banktech and UTOPIA Gaming Systems, the webinar brought together a panel of industry leaders, Don Hammond CEO of Leagues Clubs Australia, Craig Laundy Director of Laundy Hotels and Morgan Stewart CEO of Blacktown Workers Club, to share their thoughts and insights on the impact lockdowns and restrictions has had on the industry across the country.
To download your copy of the webinar recording, simply fill in the form on this page and hit SUBMIT.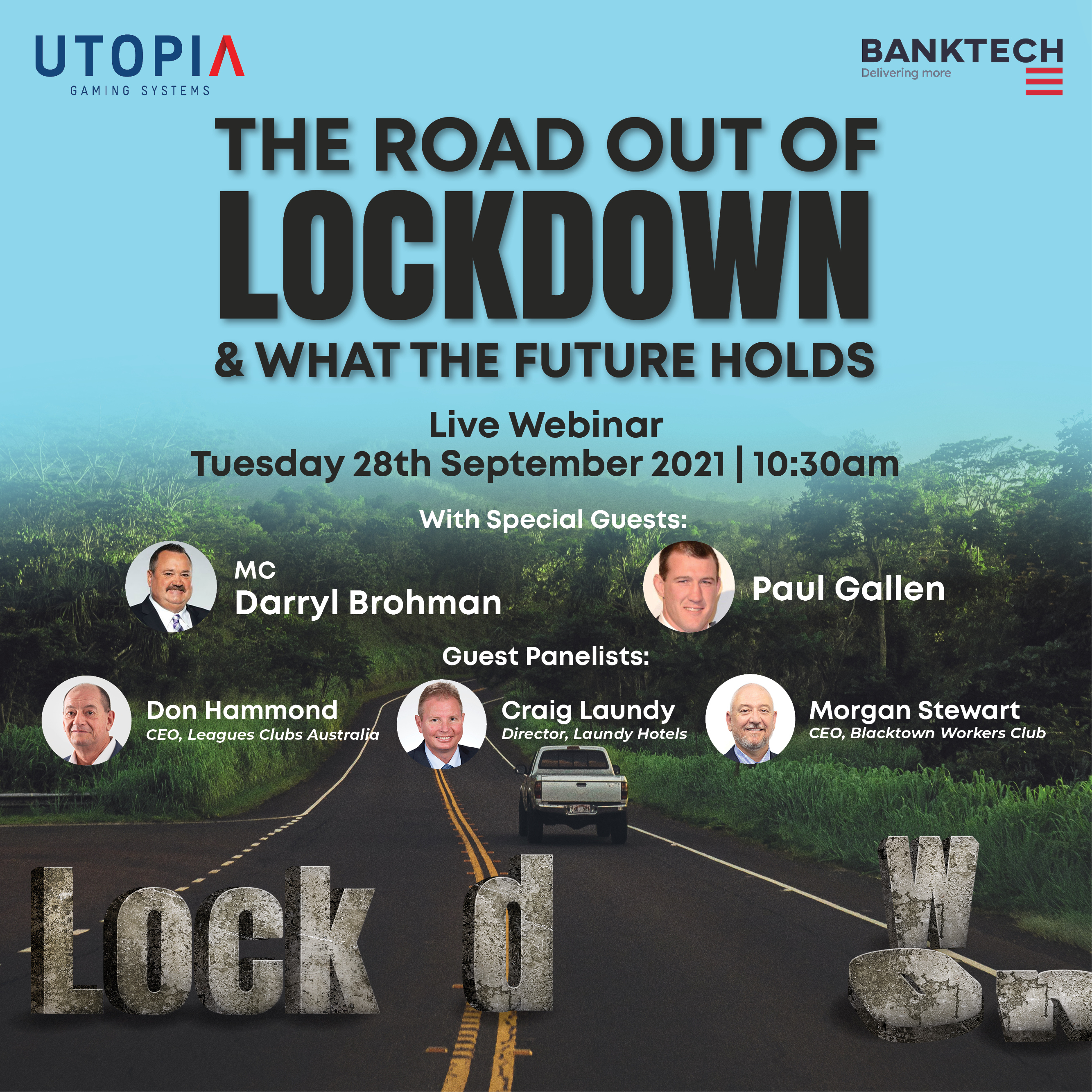 Download a recording of the webinar.
Download a copy of the webinar recording.